Cigar Box Violins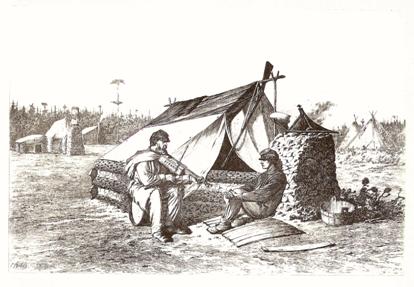 Cigar Box Violin & Fiddle artifacts date back as far as the Civil War when Edwin Forbes sketched two Union soldiers entertaining themselves with "Home Sweet Home" being played on a Cigar Box Violin. 
The sketch (currently located in the Library of Congress) and the later etching dated 1876 along with the two  instruments from 1884 and 1886 are the earliest evidence of these humble instruments in the Cigar Box Guitar Museum. 
Additionally, the Museum owns two beautiful examples of WWI era one-string fiddles from England, one of which  created by a well known flight commander and illustrator, E. L. Ford, in 1916. Complete with hand made cases, these instruments are truly highlights of the collection.