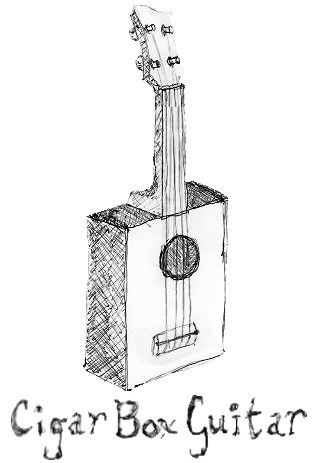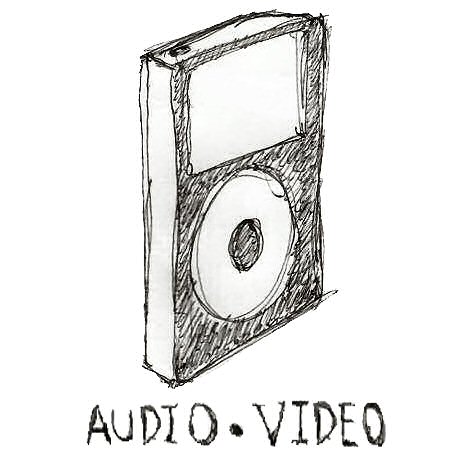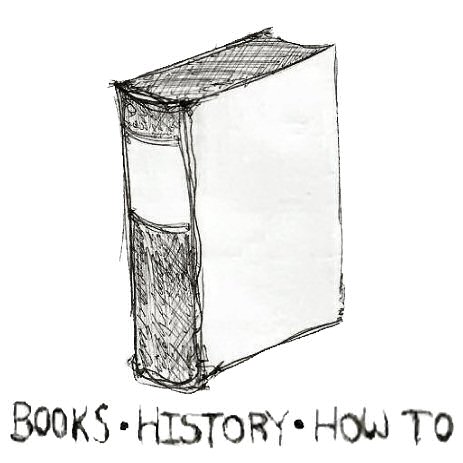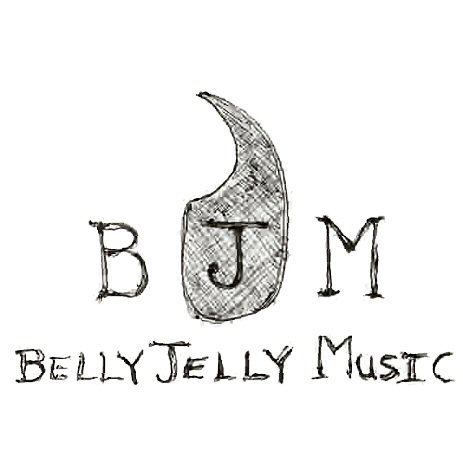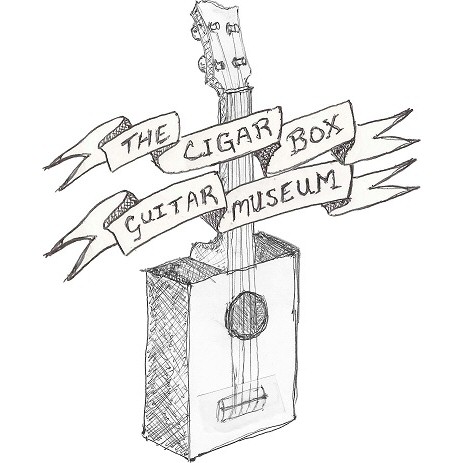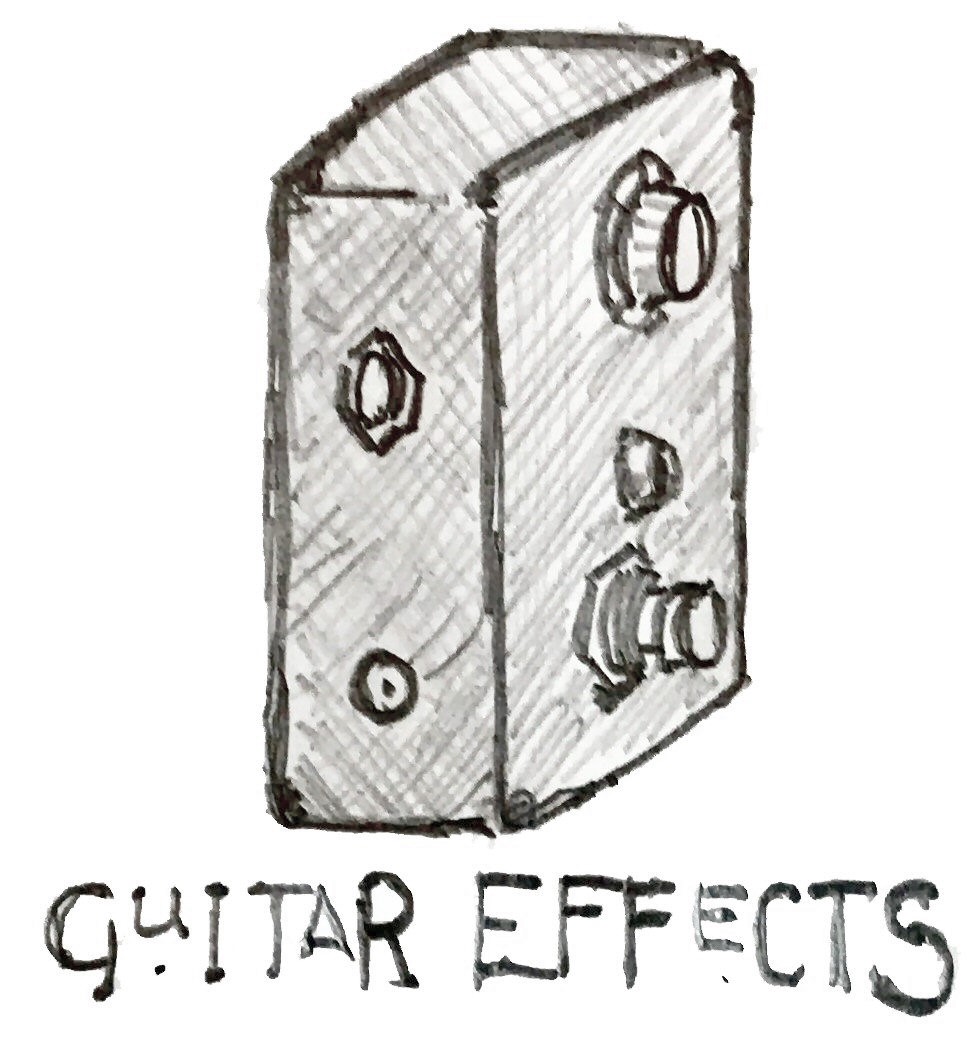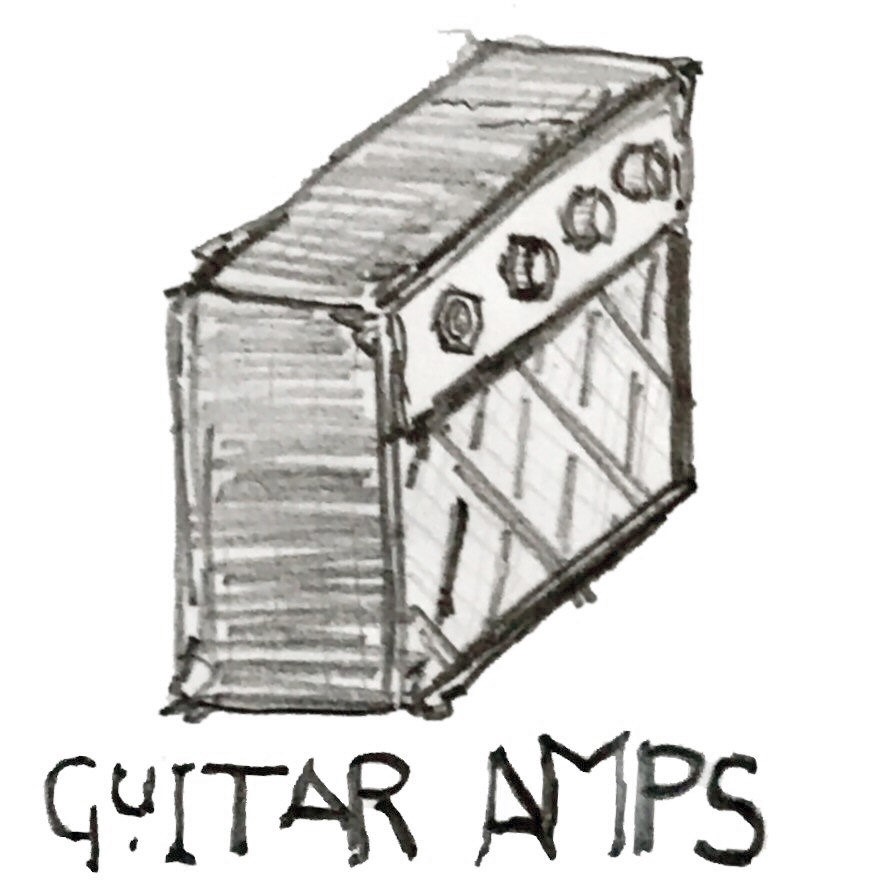 Building Cigar Box Guitars
What kind of cigar box guitars do I make? Every instrument I make is a little different. The main difference is going to be if it's acoustic or electric.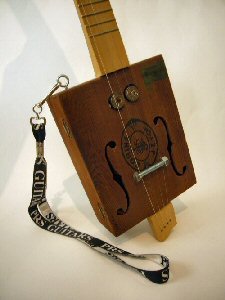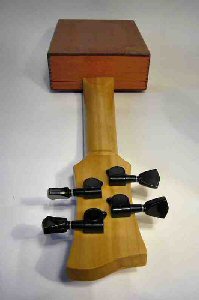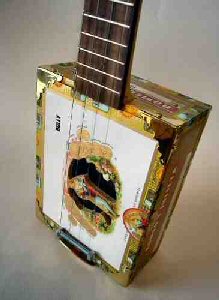 Can I make one a little different just for you? Maybe. I get custom orders often. I build them much less often... maybe one every year. It does help if you've won a Grammy. If you can imagine a specification, a cigar box guitar can be built with that. You may not break the laws of Physics, but you can try.
------------------------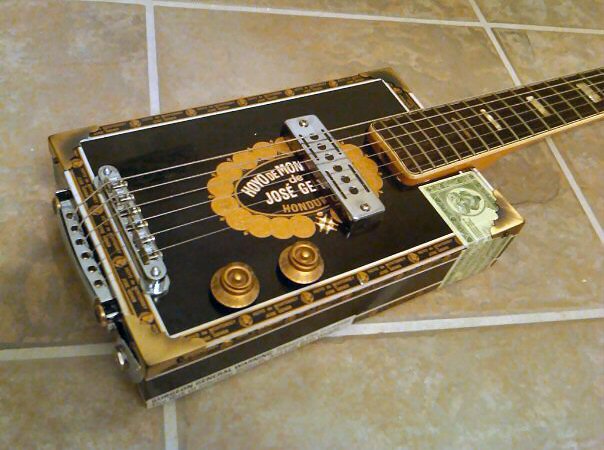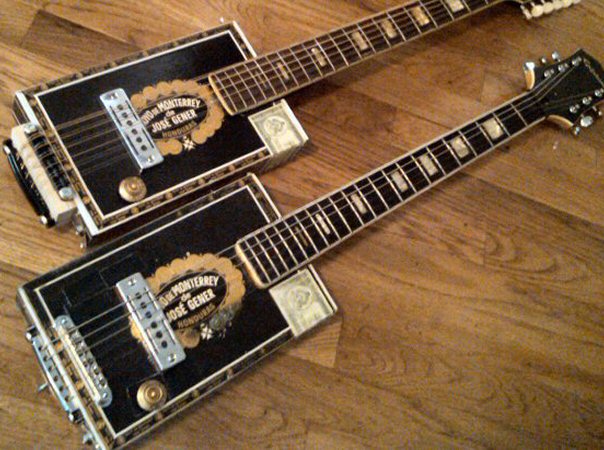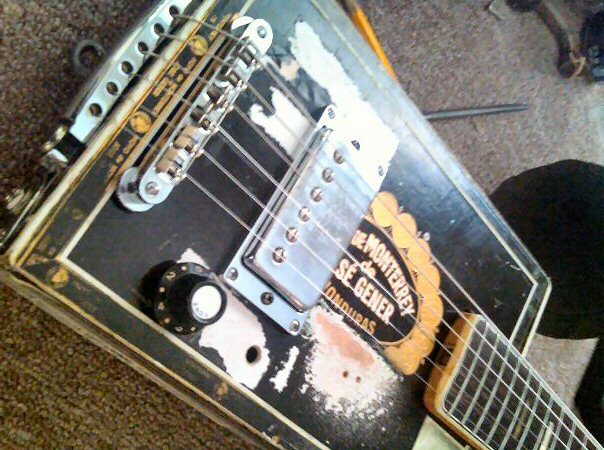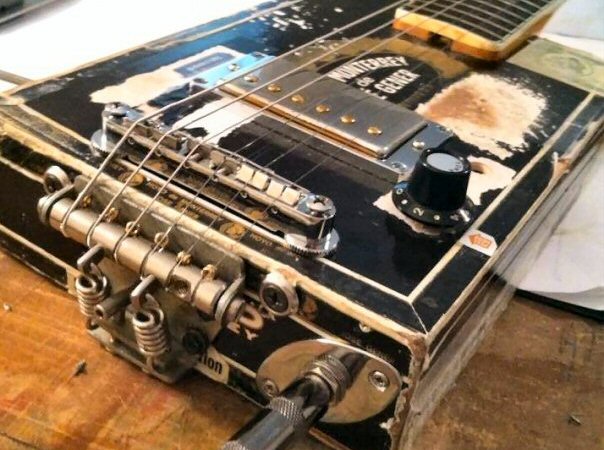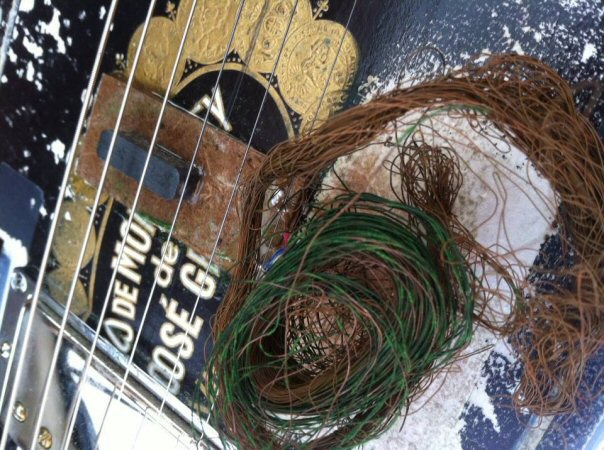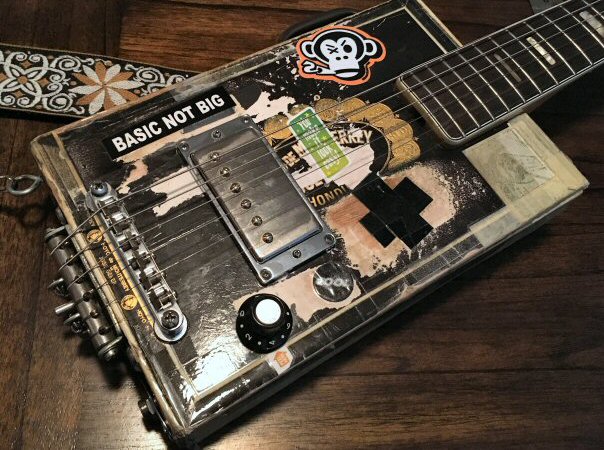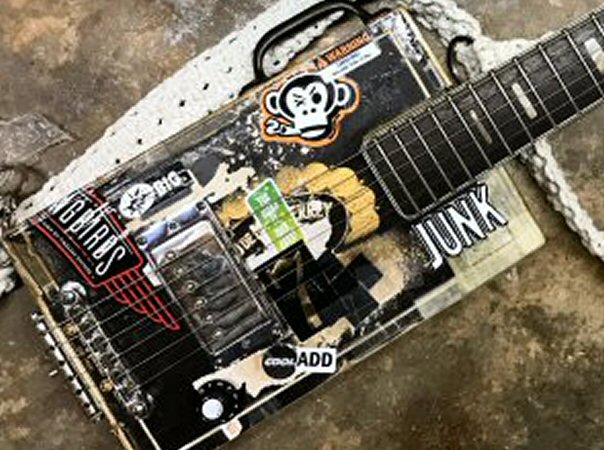 My Main Guitar
Tune-o-matic Bridge, used or repaired hardware and electronics.

The original Teisco pickup started close to the neck, then moved nearer the bridge to brighten the sound. Tone control removed for similar reasons. Brass corners were removed to make it easy to fix and modify as needed. When the Teisco pickup broke, a neck humbucker was installed, the second bridge used as a tailpiece was replaced with a Teisco vibrato (it kinda works but it's not practical). Inspired by Steve Hill, I made a second pickup for the bass strings. It failed during the first gig I played with it. Through the years stickers have been added to cover up holes or just to hold the paper on.
Despite it's appearance, this is the best sounding guitar in my collection. A compensating nut improved the intonnation so much that everything else I own sounds out of tune.
------------------------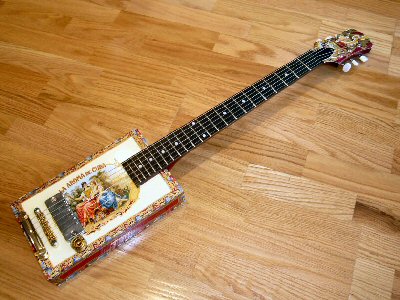 Marcy Marxer "Signature" Model
Tune-o-matic Bridge / 60s or 70s era chrome humbucker

See it in action here: Guitar Boogie, Big Strong Muscles (listen to the crowd reaction!)
------------------------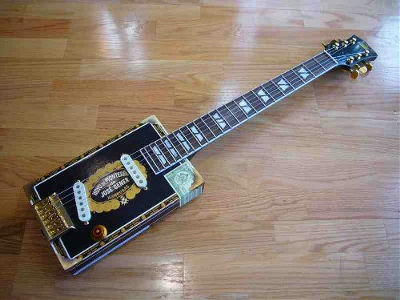 AJ Cannon's Mega-Sonic
Matched single coils / Hard tail

Dude! I say I say .... dude! You know that feeling you get when you get a fresh axe for your collection that rocks? I've got that goin' on right now. The thing is solid, looks awesome, and the low action is better than anything else I own. And I haven't even plugged it in yet!" --

A.J. Cannon
------------------------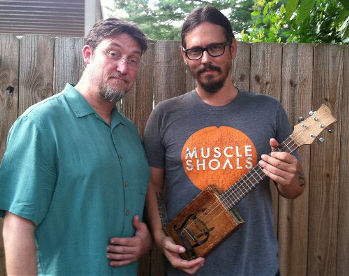 John Paul White Owl
150 year old white Oak neck / Civil War era fork tail piece / 1920s White Owl Cigar Box
I have not been able to put it down!" --

J.P. White
------------------------
How much do they cost? Prices will vary depending on specifications. I build each guitar to suit the player.